Like other farm animals, chickens can be very sensitive when it comes to what they eat and drink. Water is what makes them thrive, grow fast, and lay tasty eggs. It can also become the culprit for their delay in growth and laying, diseases, and even death.
What are the things that you need to know about chicken water? The first thing you need to know about chicken water is how to choose between different watering systems. Then, figure out how much water your chickens drink daily and how to keep the water and containers clean. You must also learn how to maintain the water temperature on both hot and cold days.
All these factors will determine your flock's health, so read on to find out everything you need about chicken water.
Water Amount in a Coop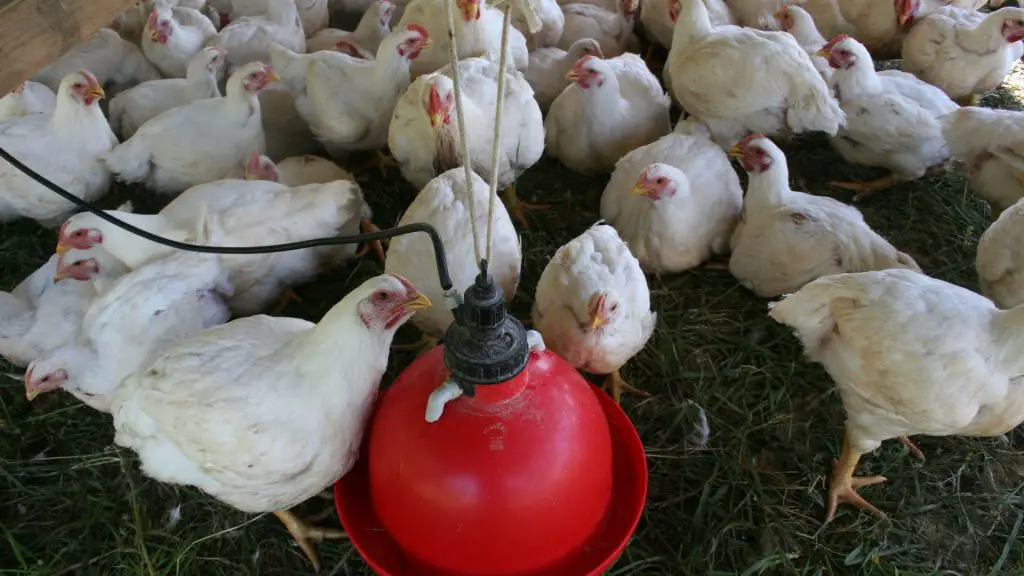 The amount of water you put out matters because if it's not enough, your chickens will be dehydrated and sick.
How Much Water Does a Chicken Drink per Day?
A mature chicken drinks approximately 0.5 liters of water per day. However, larger birds and meat birds will consume more because they grow much faster. In hot temperatures, your birds can drink twice their average amount. Those who are laying eggs will be thirstier as well.
How Long Can Chickens Go Without Water?
An average chicken can live for days without water, but in a hot climate, its lifespan may be significantly shortened. In a hot area, don't withhold water from your chickens for more than 12 hours, as it can make them die. Baby chicks are also very sensitive and can't live over half a day without water.
How to Spread the Water for Chickens?
Here's how to spread water for chickens, based on their age:
Baby Chicks: Put out one gallon of water for every 100 baby chicks.
1-3 Weeks Old: Spread 0.3 to 0.4 inches of water over multiple waterers for each chicken.
4-9 Weeks Old: Spread 0.5 inches of water over multiple waterers per chicken.
Mature Chickens: Every mature chicken will need 1 inch of water.
Water Sanitation
Inside the chicken waterers, biofilm can develop. The bacteria present in the water can contaminate the entire flock. Multiple poultry diseases can infect poultry through water, including infectious bronchitis, chronic respiratory disease, coccidiosis, fowl typhoid, and so on.
You should provide clean, fresh water for your chickens not just to keep them healthy, but also to ensure proper digestion and egg production. Furthermore, if the chickens believe the water is contaminated, they will refuse to drink, resulting in dehydration, a delay in laying, and inadequate development of the young ones.
How to Keep Chicken Water Clean?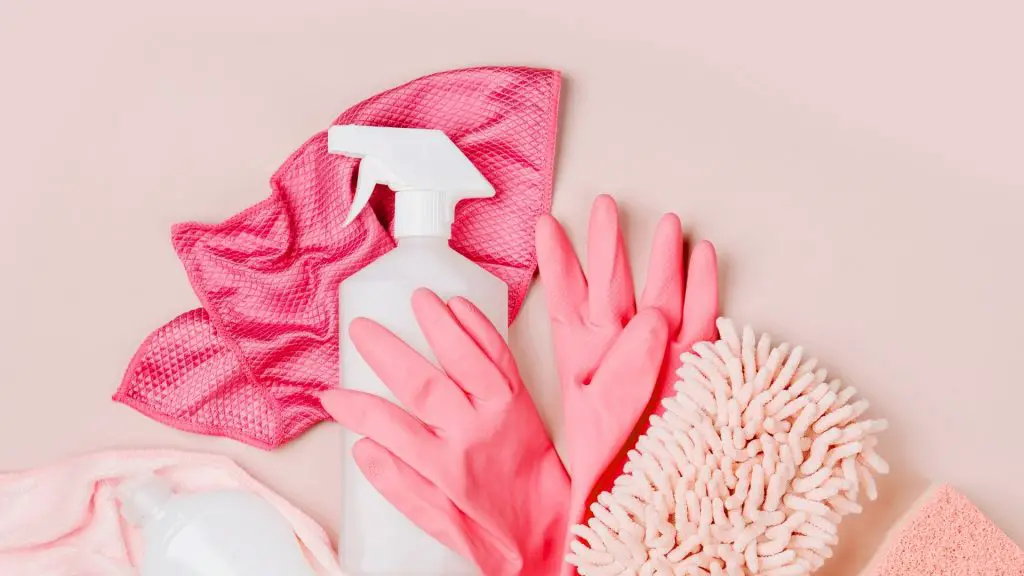 To keep the chicken water clean, first, wash the waterers with some warm water and soap rinse, and let air dry. Then soak in a bleach or hydrogen peroxide solution for a couple of minutes to kill any remaining bacteria and fungi. Allow the bleach to evaporate before refilling with water. 
You need to perform this cleaning ritual every time you refill the containers.
Traditional pan-style watering devices or bowls need cleaning and refilling every day because they're susceptible to dirt, chicken droppings, and litter from the environment. Closed system waterers like nipple fonts are much less prone to dirt, keeping the bacteria to a minimum.
However, you still have to clean them periodically using the same method. Once a month would be a good rule to go by.
On a side note, make sure the water itself is clean and fresh. Municipal tap water is a good choice for chickens, but you need to be careful with well water. It may need filtration to remove the bacteria, sediment, and heavy minerals.
How to Keep Chicken Coop Water Clean?
To keep the chicken coop water clean, you need to wash the containers with soap and a bleach solution. Finally, rinse them and let them sit for a while. It's best to use closed watering systems inside the coop to prevent dust, shavings, and feathers from contaminating the water.
However, if you're using a watering tub, you can cage it in to prevent dirt from getting in. Using some welded wire, you can build a protecting barrier around the container. It should have small openings so that the chickens can only drink water through their heads, limiting the amount of dirt and food they may scrape into the water.
How Often to Change Chicken Water?
Change chicken water as often as once or twice a day if you're using pan-style watering devices. The number of birds, the size of the containers, and the weather could necessitate a more frequent schedule. When water is not changed frequently enough, a slimy substance known as a biofilm forms.
Water Temperature
You must not only keep the water clean, but you also need to maintain its temperature. During the hot summer days, the chickens will avoid drinking the water if it's too warm, causing issues like dehydration, delays in laying, and heatstroke. Moreover, if the water freezes during the winter, the birds won't be able to drink at all!
How to Keep Chicken Water Cool?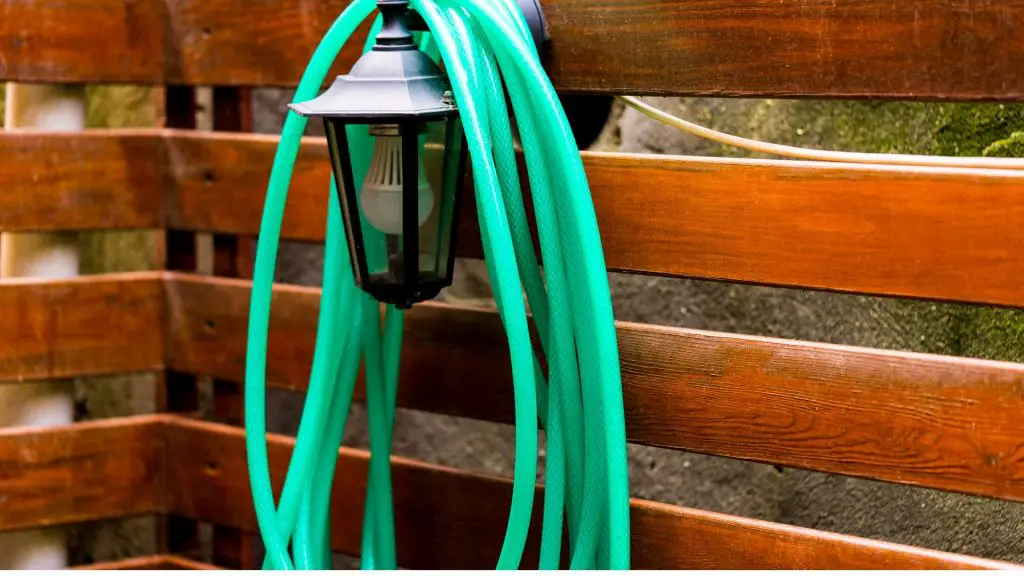 To keep the chicken water cool, be sure to keep the watering system out of direct sunlight and provide some shade during the summer. If you use hoses to fill the waterer, only use light-colored hoses and bury them in the soil to keep them cooler.
Put out fresh water for the birds once in the morning and once in the evening. Also, add some ice cubes to the waterer so that it doesn't get hot during the day. Instead of ice, you can add frozen fruit or vegetables, as well.
If you have waterers inside the coop, you'll need to chill the environment too. Provide proper ventilation inside the coop, preferably with a fan to reduce humidity. If you don't have electricity, use solar power. Don't overcrowd the coop.
How to Keep Chicken Water From Freezing?
To keep chicken water from freezing, try the following:
Use Lukewarm Water: The most obvious solution is to add lukewarm water to the container on the cold days of winter. But since this will only delay the freezing a bit, it's not that practical.
Use a Black Rubber Tub: Since metal waterers freeze fast, switch up to a rubber bowl in the winter and put it in the sunlight. This Little Giant Rubber Tub is black so it absorbs heat better and has a larger surface area to keep the water from long freezes. It's a great option.
Put up a Sunroom: Putting up two or more glass walls around your rubber tub will create a sunny spot because the glass attracts sunlight.
Float Some Ping Pong Balls: If you float a couple of ping pong balls in the watering tub, the slightest breeze will move them and create waves that keep the water surface from forming an ice layer.
Get Some Ducks: Ducks act as ping pong balls since they dabble and play in the water all the time and keep it from freezing.
Buy Heated Waterers: Moving on to the more expensive options, Farm Innovators Poultry Drinker will keep your chicken's water warm and is available on Amazon. This option is expensive and requires electricity. A slightly less costly, more durable watering option is the Farm Innovators Pet Bowl.
Use Aquarium Water Heaters: Inside your bucket nipple waterers, use a small heating unit, such as the Farm Innovators Chicken Waterer Deicer. This is a great option to keep your chicken's water supply from freezing.
Use a Light Bulb: You can get a bit creative and build a warmer for the tub waterer. To create a closed area, you'll need a couple of cinder blocks. Then, simply put a light bulb inside and cover the top with another cinder block. Plug the bulb in and put the tub on top to keep it warm.
How to Keep Water From Freezing in Chicken Coop?
It's important to keep in mind that keeping food and water inside the coop isn't a good and healthy idea. They attract bugs and rodents, and when the birds splash out the water, they wet the beddings that'll be at the risk of freezing.
Furthermore, adult chickens don't even need water inside the coop because they spend the day outside. Once they settle in for the night, they won't drink anymore in the dark.
If you keep the water outside, you'll only have to keep its temperature above freezing during the day. However, if you have no choice but to keep water inside the coop, keeping it from freezing will be easier because it is practically warmer inside.
To keep water from freezing in the chicken coop, use a big and dark-colored tub. Refill them frequently with warm water. Get help from ducks and quivering objects to create waves in the water. Use light bulb warmers or other water heaters but be careful with it due to the risk of fire hazards.
Chicken Watering System
Types of Chicken Waterers
There are mainly three different types of watering containers on Amazon that you can use for your chickens:
Bowls: Bowls are the simplest watering device you can use. They come in different colors and different materials, including Little Giant Baby Chick Waterer. It's cheap and durable, and simple to clean and refill. Big bowls or tubs also make a good place for ducks to splash around.
2-Piece Waterer: The Little Giant Plastic Poultry Fount is the standard container that comes to mind when someone mentions chicken waterers. These types of waterers are a bit harder to refill and clean, but they won't make such a mess in the coop, and they're best for baby chicks. Their shallow channels will prevent them from drowning. They also come in metal like the Harris Farms Double Wall Poultry Drinker.
Nipple Waterer: RentACoop Nipple Chicken Waterer is the latest model of chicken waterers that was previously common among commercial poultry producers. They stay cleaner than the other two types. It is easy to refill and lasts considerably longer. Despite requiring some setup, they're worth it.
How to Build a Chicken Watering System?
Setting up a chicken watering system isn't hard, especially if you decide to go with bowls and 2 piece waterers. You just have to fill them up and put them around the yard or in the coop. Assembled nipple waterers are also commercially available.
The job gets a bit more complicated if you want to build an automated chicken watering system that doesn't need any maintenance on your part. But still, it's simple enough for someone comfortable with a little craft project.
There are tons of ideas that you can choose in building a chicken watering system, depending on the size of your flock and whether you want to install the system outdoors or inside the coop. Here's one video we have selected for you:
Apple Cider Vinegar as Supplement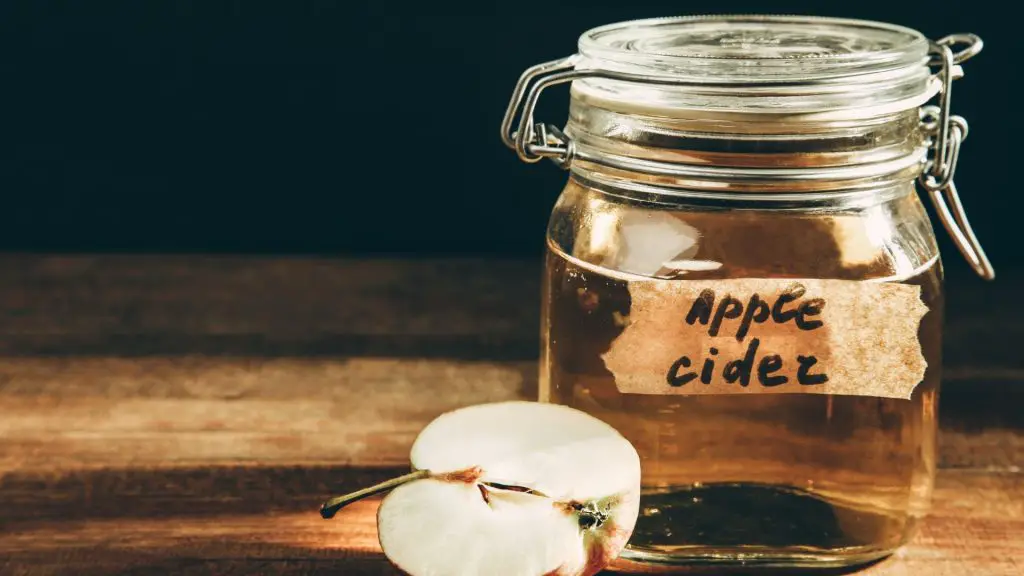 Although there are multiple supplements that you can use in your chicken's water and food, like commercially available vitamin and electrolyte solutions, apple cider vinegar is the best natural supplement you can find.
What Are the Benefits of Apple Cider Vinegar for Chickens?
The benefits of apple cider for chickens include:
Alkalizing effect: It regulates the body's pH with a slightly alkaline quality, keeping your chicken's health in balance.
Boosts your chick's immune system: Its content keeps your chickens safe from infections and diseases.
Detoxifier: It rids the body of built-up and unwanted toxins and bacteria.
Natural repellent: It repels pests like mites, lice, and worms and keeps the flock safe from infestation.
Contains good bacteria: Apple cider provides probiotics for the chicken's digestive system.
Anti-algae: The vinegar prevents green algae buildup in chicken's water on the hot days of summer.
How Much Apple Cider Vinegar in Chicken Water?
Measuring the amount of apple cider vinegar in chicken water is unnecessary because apple cider vinegar is a safe and natural antiseptic. However, a good rule of thumb is adding one tablespoon of apple cider vinegar to every gallon of water you put out for your chickens. 
You can find other ways to administer vinegar to them, like mixing it with their feed and treats. If you see any sign of lice or mites in the summer, mix apple cider vinegar with water in a spray bottle and mist your chickens with it. It's also beneficial to add vinegar to their bathing water.
What Type of Apple Cider Vinegar Is Best for Chicken Water?
Regular apple cider vinegar is best for chicken water to control green algae growth in the summer. For probiotic benefits, use raw and unfiltered apple cider vinegar that still contains the mother vinegar as a rich source of raw enzymes, natural acids, vitamins, minerals, and gut-friendly bacteria.
What Type of Container Should You Use for Apple Cider Vinegar?
Plastic containers should be used for apple cider vinegar because plastic does not react to vinegar. Never add apple cider vinegar to a metal water container because it can react with some metals, including the galvanized ones. The water then becomes tainted with zinc, which is toxic for birds.
List of Sources
Water Management Key to Helping Chickens Beat the Heat